Meridian Residents Review Better Life Chiropractic
Find out what new patients are saying about us…
I have to wait to get help with my problem till my next appointment. (July 2019)

Very pleasant staff and atmosphere. (May 2021)

It is nice upon return that all staff members remember you. Very personal and professional. (Aug 2019)

Even with the high volume of clients, I still felt that I was given the care that I needed. This is a great group! (April 2021)

Loved all the friendly and helpful staff! (July 2020)

Great place. Staff and doctors are amazing. (Nov 2020)

The practitioner explained almost everything about why my back hurt so much and very clearly. A 15/10 I will give them. Thanks, Better Life Team!! (July 2019)

Dr. Baxter took the time to go over my concerns and listened. I had a great experience and felt very comfortable. Overall, staff was amazing! (Feb. 2021)

Looking forward to our next adjustment! (July 2020)

Great office with strong staff. Highly recommend! (Sept. 2019)

First time here and being adjusted and I felt completely comfortable! I'm very confident that Dr. Price will be able to help me with all my aches and pains!! (July 2019)

Looking forward to getting to know you all.  (July 2020)

Great to meet you all! Looking forward to seeing you again!

I am a nonbeliever and made that known but was still treated excellently. Thank you! (April 2021)

It's nice being able to get someone who knows what they are doing and that can help explain what is going on. (July 2019)

This was a newer technique used on me this time and it felt amazing. It's like he knew right away what I needed. Can't wait to go back again. (Oct 2019)

Very busy office, everyone seemed upbeat even the clients. Customer service was great. Wait time was minimal in the waiting room and exam room. (Aug 2019)

I really appreciate the thoroughness of the interview and the explanation I received for my care plan. (Sept 2021)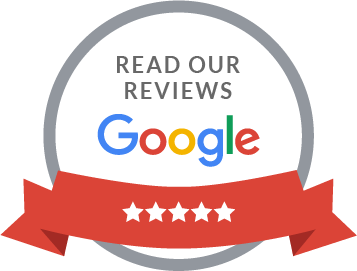 ---
Very Happy and Pleased
I've been to another chiropractor's office before and this office is different in a good way. I'm so glad that I was referred to this office. I just wish I came sooner. Nevertheless, I'm very happy and pleased with this office and look forward to getting better.
Craig J. (January 2022)
Comprehensive & Professional
I'm sorry I was a couple of minutes late and had a toddler in tow! You still ushered me in quickly and the appointment went really well. I felt it was comprehensive and professional.
Kelsey K. (May 2021)
Great Improvement
My daughter is doing great there. Her headaches have 94% resolved. She gets one here and there but nothing like when we first started going.
Haley T. (Nov. 2020)
Glad I'm Here Now!
I feel like I'm getting a new body! I wish I would have found you guys 7 years ago when my pain started during my 3rd pregnancy. Glad I'm here now though!
Wendy L. (Nov. 2020)
Absolutely an answer to my prayers!
Dr. Price and his staff couldn't have been sweeter or more helpful! He took all the time I needed and made sure all my questions were answered and understood. I have a bad habit of not trusting people very easily, but I was immediately comfortable with him and that caught me off guard. On my next visit when my husband came he felt the same way. He has most definitely created hope for a more healthy, happy future when I was in a space of resigning myself to the constant pain I've been in for several years. I have already recommended Dr. Price to several people and will continue to recommend him to anyone looking for a "good chiropractor". Because he's so much more than that!
Connie W. (June 2020)
Dr. Baxter Was Amazing!
Thank you for getting me in the same day for my first visit. Dr Baxter was amazing, he took the time to ask tons of questions, and explain everything to me as the visit was going. I felt very comfortable, and the staff was extremely nice and helpful. I appreciate that Dr Baxter took the time to check in with me to make sure that I was feeling good after the visit, I can not wait to continue my visits with the office and look forward to great health with the help of the staff at Better Life!!
Macy G. (June 2020)
Very Good Experience.
This was my 1st time receiving chiropractic treatment & evaluation. It was a very good experience, The education before my experience was very good. Looking forward to having improvement in the near future.
Arlynn H. (May 2020)
What a fun team!
Easy to get along with and such wonderful people that want to make sure you feel at ease and get what you need. Dr. Wagnon is incredible and the rest of the staff was just perfect.
Ally J. (Oct 2019)
Dr. Wagnon is Awesome!
Dr. Wagnon is awesome. He is very relatable and knowledgeable. He took the time to explain things and make sure I was comfortable with the process. I have several friends and family members that see him and he definitely lives up to the hype. :)
Julie-Anne B. (July 2019)
They Did A Fantastic Job!
They did a fantastic job of explaining everything and were extremely helpful in walking me through the issues that they were seeing. Having been to a chiropractor before, I thought I knew what to expect but it was so different this time around. I'm so optimistic for once in finding help for my back pain and I look forward to working with you.
Marlayna G. (June 2019)
Very Informative & Nice
Jeremy Wagnon was very informative and nice. My son and I are excited /anxious to get our report and Care Plan back so we can move forward with treatment and hopefully feeling better quickly!
Sonia L. (April 2019)
Brings Joy to the Practice!
Zach who works the front desk brings joy to the practice! As soon as I walked in he had a grin on his face like he was happy to be there and help me get checked in! This being my first time to the chiropractor it helped calm my fears and worries!
Kylee Wilson. (April 2019)
So Impressed!
I am SO impressed! I felt so good about what they had to tell me and even know about my body. It is definitely the best chiropractor here in the valley and I felt that confidence and helpfulness were so strong when I was helped!!
Casey Jones (Feb 2019)
---