Softwave by TRT in Meridian
Are you experiencing acute or chronic pain? Perhaps your discomfort is interfering with your ability to participate in your activities of daily living. We are pleased to announce that we have another tool in our toolbox to help patients get out of pain and back to feeling great.
In addition to chiropractic care and our other services, TRT (Tissue Regeneration Technology) Softwave therapy (also known as Acoustic Shockwave Therapy) is a state-of-the-art treatment used to stimulate the body's natural self-repairing processes. The shock waves that our machine produces penetrate deep into tissue that's been damaged. This action boosts blood circulation and increases stem cell growth. As a result, there's a reduction of pain and acute inflammation without producing any additional tissue damage.
How Does It Work?
It's all about Stem Cells. The TRT Softwave machine works by fooling your body into believing that a new injury has occurred. Your cells membranes are then permeable and RNA is discharged from the damaged cells. RNA then signals your body to transmit stem cells and other "biological responders" to speed up the cellular healing process.
To provide treatment we identify trigger points using our TRT Softwave applicators. These trigger points are indicated by increased pain. With each pulse that occurs with the treatment, your pain level should dissipate. Only the areas of your body that are inflamed or damaged will have an uncomfortable response. We will ask that you communicate your pain levels so we can help get the best outcomes for you.
After we locate your trigger points, we will turn up the intensity and repeat the process 2-3 more times. To achieve long-term results, Acoustic Shockwave Therapy usually takes 4-6 treatments.
Afterward, many patients experience an immediate decrease in pain. It's important to note, however, that any of the following responses can indicate that your treatment was successful:

Reduced pain
Increased mobility
Decreased stiffness
Decreased acute inflammation
Improved stability

Although you may feel some soreness after receiving treatment it should subside in a day or two. You should avoid taking any anti-inflammatory medication such as ibuprofen or naproxen. Also, avoid using ice or exercising excessively for at least 48 hours. Why? It's crucial that you give your body time to rest and heal after your treatments.
TRT Softwave for Plantar Fasciitis
The Doctors Discuss SoftWave Therapy
TRT Softwave for Chronic shoulder pain
TRT Softwave Therapy isn't covered by insurance, but there are alternatives to help patients pay for TRT Softwave Therapy treatments, including Care Credit or HSAs. Please speak with one of our employees if you have any questions regarding payment options.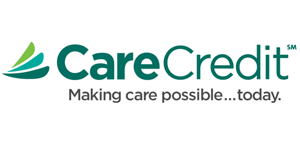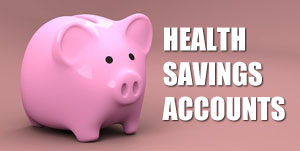 As Seen On:








Book an Appointment
We want to help you get out of pain so you can get back to your life. Contact Better Life Chiropractic today to schedule an appointment for TRT Softwave Therapy / Acoustic Shockwave Therapy.
CONTACT US »

TRT Softwave Therapy Meridian ID | (208) 884-5000