What To Expect
Your First Visit
Before you arrive, you can save time by completing the online paperwork. Please set aside 45 minutes for this visit.
Before you see the doctor, we will:
help you with paperwork, if it is not yet completed
gather insurance information and do a courtesy benefits check
introduce you to our staff and give you a brief tour
allow you to watch a brief video explaining what you can expect
When You Meet Your Chiropractor
The doctors ensure they come in to see patients within two minutes. You can expect them to:
take a thorough history
perform a thorough exam
Their examination may include:
thermal imaging and electromyography, if needed
orthopedic and neurological testing to find out what's causing your pain
chiropractic tests including palpation and posture observation
If X-rays are needed, we will recommend them. We take our own X-rays on site, but not every patient needs them.
Finally, your doctor will: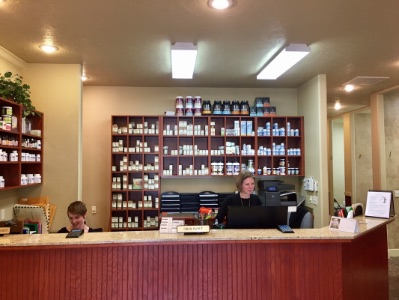 tell you about your conditions
convey if we can or cannot help you
recommend the best course of care for you, if he can help
or refer you to someone who can help, if he cannot
If you are in acute pain, your doctor may adjust you on the first visit.
When You Return
At your second visit, you will:
hear what your doctor found in your examination
see your X-rays and nerve scan results
discuss the doctor's recommended care plan, specifically designed for you
get any necessary adjustments or treatment
The specific care plan we recommend for you will include a series of Chiropractic adjustments to end your pain, correct your issues, and make your spine stable. It may also include:
Spinal Decompression Therapy
Home Exercises
Massage Therapy
MLS Laser Therapy
Nutritional Solutions
a referral to another health care practitioner or specialist
Please set aside 45 minutes for this visit.
Regular Visits
Please set aside 10 minutes for each visit.
We pre-schedule regular visits, but patients are also welcome to walk in. As a walk-in, you may have a short wait and we cannot always guarantee we'll get you in.
At these appointments, you will:
go to the kiosk and check in
be greeted by the staff and walk to an adjusting room
be given a short article on cutting-edge health information
be adjusted by your doctor
have an opportunity to ask questions
At Better Life Chiropractic we can help improve your health. Call (208) 884-5000 to begin care now.
---
What to Expect | (208) 884-5000