Meet Dr. Roy Strickland
Being Introduced to Chiropractic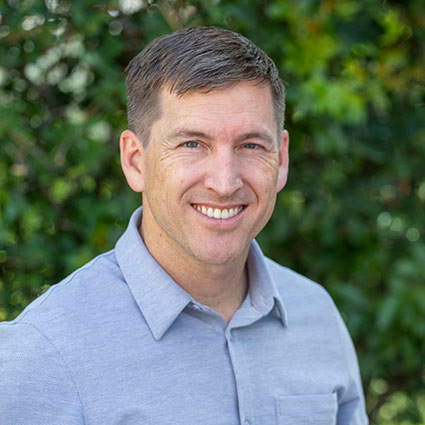 "I had a personal injury when I lived in Japan, and I was in pain for about 6-9 months," says Dr. Strickland. While all other healthcare providers were fully resigned to the idea of surgery – perhaps even multiple surgeries – the only doctor who provided a different perspective was his chiropractor. The chiropractor explained that a subluxation was putting pressure on his nerve, that the affected nerve was feeding directly into other parts of his body, and that this was causing "referred pain" – pain that's felt elsewhere.
After beginning treatment and continuing under the chiropractor's recommendations, his pain went away and never came back. "Not only that, but about 3 weeks into treatment I noticed I was breathing better, my asthma was clearing up, and I got off my asthma/allergy medication," says Dr. Strickland. The doctor simply said, 'Yes, that's chiropractic – it's not about your pain, it's really about your overall health."
Service to Community and Patients
Dr. Strickland is active in his church and his community involvement tends to flow through that. He leads with youth program involvement there, organizing fun stuff and helping to counsel and guide young people.
In the office, Dr. Strickland leads with a "present-time conscious" mentality and promotes strong patient-doctor interactions. He trains his staff to book patients in a manner that allows him undivided time with the patient. He especially enjoys working with patients who want to get better and participate in their own healing. "When patients follow instructions and are looking forward to getting good results", he says, "we get them – and we celebrate them together."
On A Personal Note
"I care and am genuinely concerned about our patients," says Dr. Strickland. "My patients often say that they notice this and describe me as down-to-earth. I'm able to enjoy a sincere patient interaction."
Dr. Strickland is raising 4 boys. "We have a work hard, play hard philosophy," he says. Some of their favorite activities are snowboarding, mountain biking, hiking, river sports, wakesurfing, and hunting. "If I'm not working, I want to go have a good time with my kids."
Take the First Step
Contact us to book your appointment today with Meridian chiropractor Dr. Roy Strickland! We look forward to helping you achieve a healthier version of you.

Dr. Roy Strickland | (208) 884-5000