Auto Accident Care in Meridian
In A Car Crash? You Have Questions.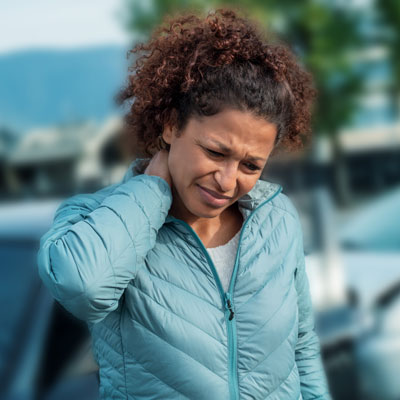 Often when a person has an accident, they have many questions. You may be wondering:
What are my rights?
What is my coverage?
Will I have to pay out of pocket?
In an accident, a lot of force goes through your neck. Just because you don't feel pain – or don't feel it yet – doesn't mean you won't later. And it doesn't mean you don't have damage that needs to be identified and fixed.
Rest assured we have much experience with auto injury cases. We're working with your best interest in mind. And we can help!
Better Life Chiropractic Has Answers
Our patients are often afraid they'll have to pay out of pocket. But we manage your case in your best interest. We are willing to wait for payment from insurance and do not ask that personal injury patients pay up front.
We'll ensure you get the care you need, including being referred to see a medical doctor and other providers as necessary. And we'll work with those other providers to assure you the best concurrent care possible.
Administrative work and insurance claims are handled efficiently and professionally on your behalf. And because we partner with experienced and ethical attorneys and medical doctors and specialists, you can view us as a one-stop shop for your personal injury care.
Be Proactive
Take the proactive step to have yourself examined after an accident, regardless of how you feel. We'll check your spine and examine your soft tissues for damage. Research shows that a bit of quick rehabilitation can prevent problems from becoming chronic, if you intervene soon, your chances of chronic pain decreases dramatically.
Trust your personal injury case to us. At Better Life Chiropractic we are equipped and ready. Call (208) 884-5000 today.

Auto Accident Care Meridian ID | (208) 884-5000