Meet Dr. Logan Baxter
Becoming a Doctor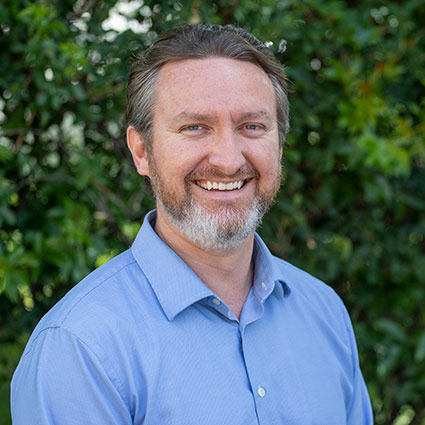 "I remember one time when I was a little kid I was riding a tricycle at my grandma's house. I turned my head and my neck locked. It hurt really bad, but nothing was done about it. Through my teenage years, I had mid-back pain off and on and nothing was done about it either," says Dr. Baxter.
After high school and a mission, he decided he would try to find a solution to his pain. His grandma introduced him to a chiropractor and he found relief through weekly chiropractic adjustments. Finally, he had found something that could help that wasn't pain medication.
As a young adult, he was trying to figure out what he wanted to do with his life. Dr. Baxter recalls, "I always wanted to do something related to the human body. I always found great interest in anatomy and science classes. I thought being a chiropractor would be a fun career. We were living in Arizona, where there is no chiropractic school, and I was worried my wife wouldn't want to relocate our family. Much to my surprise she fully supported my desire to become a doctor and we moved to San Francisco to pursue my dream," says Dr. Baxter.
Dr. Baxter is the first person in his family to have higher education and become a doctor. He graduated from Life Chiropractic College West, then he and his family moved to Idaho for its beautiful outdoors and four seasons.
Chiropractic History
When Dr. Baxter's 4th child was born she had a severe misshapen head due to lack of rotation to the right. Other doctors wanted to put their baby in a helmet, but Dr. Baxter knew chiropractic could help her. At only 4 weeks old, my daughter had her head and neck adjusted twice a week for 8 weeks. Over time, her head was beautifully round and she was able to nurse, breathe, and sleep comfortably.
"As a child I had asthma, I was even hospitalized many times for it. It wasn't until I was 25 years old and started to receive chiropractic care, that I no longer always had to have an inhaler with me. Since receiving regular chiropractic care my inhaler is collecting dust in my closet. It still amazes me how much chiropractic can help the body in so many ways. My wife and I try to live a very holistic lifestyle and I know chiropractic supports that," says Dr. Baxter.
Dr. Baxter says it makes him so happy when he sees results in people's lives because of chiropractic. Chiropractic helps the body to work more efficiently. "With chiropractic, I have noticed me & my family need less drugs and medical treatment."
Personal Life
"I feel like I am living the dream. I have a beautiful wife and we love living in Idaho." Dr. Baxter grew up in Arizona and he and his wife have 4 young children – 2 boys and 2 girls. Their family loves being outdoors; camping, hiking, shooting, and fishing.
It took me a long time to learn the power of chiropractic. I wish I had experienced it as a young boy. It is my passion to allow everyone the opportunity to experience the power of chiropractic care. No one should have to live in pain or sickness. I sometimes feel like people come to chiropractors as 'a last resort'. I want to help people understand that chiropractic care can, and should be, their first thought for pain and sickness. Dr. Baxter and his family are very active in their church and community. He and his wife both teach Sunday school at church. They try hard to get to know others and help others feel welcome in the community as well.
Schedule Today
I look forward to meeting you in person and learning how we may be of service to you. Contact us today to begin your own life-changing chiropractic journey toward wellness.

Dr. Logan Baxter | (208) 884-5000