Meet Dr. Christian Price
How Chiropractic Found Me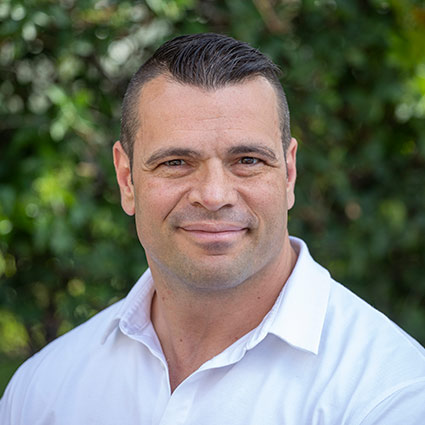 Chiropractic discovered me ever since I can remember. My oldest brother had severe disabilities and I watched how only chiropractic changed his life. Medical doctors never gave him much hope but chiropractic care allowed him to live a more full life. Back then I really had no idea what chiropractic was really about, other then it saved my brother. Since then I have always had a strong desire to understand the human body.
As my studies went on I found chiropractic to be the only medical field that works with the human body to help it achieve its maximum peak potential naturally without drugs or surgery.
The puzzle pieces all seemed to fit together as my heart lead more towards the chiropractic field. Once I decided that this is what I wanted to do, I went for it with no apprehension. This was the best decision I have ever made and I am forever thankful to be a chiropractor and help save lives.
EXPLORE OUR SERVICES »

Education & Training
I completed my pre-chiropractic education at Utah State University getting my bachelors in exercise science. I then went onto Palmer College of Chiropractic in Davenport Iowa, the birthplace of the profession. I had great academic and clinical success while at Palmer College. I played Rugby on a Scholarship while attending school which allowed me to spread chiropractic through athletic excellence. I was also able to travel abroad and serve by giving the gift of chiropractic care to the people of Brazil. My experience there was very humbling and made my personal connection to chiropractic even stronger.
My philosophy is that chiropractic is the focus on this innate power that is housed in our bodies nervous system. The nervous system controls every function of the human body. In contrast to the medical world, chiropractic strives to work with the body by helping enhance its natural ability to heal and fix itself. How chiropractic helps this innate power be maximized is through adjusting the spine and keeping it in full alignment.
As a doctor of chiropractic, I vow to help people take ownership of their health. I find great joy in promoting and encouraging others to follow in the philosophy, science and art of chiropractic. I am a Doctor of Cause and I have a focused vision in changing the pain and symptom based medical model into a one which strives for health and wellness. I understand how a subluxation, which is an effect of stress, can have a negative impact on the body's ability to adapt, self regulate and heal. Therefore, I seek to educate and teach the truth with purpose, and to help those that have fear or doubts about moving towards health and away from disease.
I can give you hope that maybe was not there before that you will see change with chiropractic care. I will provide a plan and a purpose based on a firm foundation of knowledge in order to allow everyone to enjoy the essential and necessary health care they deserve. We here at Better Life Chiropractic are empowered and passionate about using chiropractic as an avenue to improve the health and wellness of everyone we meet. Our practice is committed and dedicated to caring for you and your families health challenges and helping everyone take ownership of their wellness. We just don't want you to survive, we want you to thrive.
I am happily married to my beautiful wife, Kerri who stays home with our 3 wonderful sons (so far). Treyson, Porter and Kreed, making sure they are always happy, healthy and living a full exciting life. I love my family and they are my first priority. We are a very active family and when I am not working, you will find us being very involved in our communities, Church and running to various activities for our kids .
I love being outdoors and enjoy rock climbing, river rafting, mountain biking and camping. I am also a huge sports fan and enjoy following all different kinds of sports. I am quite obsessed with Chicago Bears, All Blacks and the Yankees! I have always been an advocate for making my health a high superiority. I am sure never to miss my chiropractic adjustments to make sure my body is working in full force. I do all I can to make sure my nutrition and fitness is part of my daily routine. I love all venues of keeping my body moving from lifting weights, cycling and running.
I am a firm believer in eating, moving and thinking well. I use food as medicine and fuel, exercising for functionality and energy and positive thinking to help me reach my goals. I have everything I need to achieve, keep and maintain proper health with out the use of vaccinations or drugs. I am a firm believer in being a role model for my patients on how to have a healthy lifestyle.
Get Started Today
If you find yourself asking, "I wonder if chiropractic can help me?" I will tell you the answer is most likely a resounding YES! Contact our office today so we can help you take the first step towards a better life and health.

Dr. Christian Price | (208) 884-5000